At a Glance: July 25, 2022


Online Programs Announcements
Revised BADM 508 MOOC Launch
MOOC 1 for

BADM 508: Leadership and Teams

has launched!
Access
MOOC 1 Leading Teams: Developing as a Leader and get started.



Registered for BADM 508 this Fall?

If you have previously completed old versions of these MOOCs and have received the certificate, it will still be recognized. However, you should plan to watch any new video content to be successful in your accompanying high-engagement component of the course.
Japan Virtual Global Immersion Capstone
October 5-18, 2022
Join us in October for a virtual capstone to learn about how Japan now works to reinvent itself via focusing on their startup ecosystem, developing technological advancements, and venturing into new markets. Japanese MBA students will join you in this virtual course which combines interactive activities, lectures/discussions with Japanese and Gies professors, and a team case challenge where you will work together to solve a real business problem facing a Japanese company.

The island country of Japan remains the third-largest economy and the fifth-leading exporter in the world. Long known for its advanced technological and manufacturing expertise, Japan has been the envy of many. Yet its rapidly aging population and declining productivity present new challenges.

Please see the attached flyer for detailed course timing and syllabus. Space is limited, so please register as soon as possible.
Participation fee: $550
How can I register?
To secure your spot, please register, submit a $100 non-refundable deposit and
complete this form by

August 5th

. You will be notified of your acceptance by

August 17th

. If demand exceeds capacity, we will give priority based on seniority (credits earned) in the program. If you are not selected, your deposit will be refunded.
Does this course count as credit toward my capstones?
If successfully completed, global immersions can

count for ONE of the two required specialization capstone courses

. Students cannot use the immersion for the program capstone. Students can participate in more than one global immersion, however only one will count as a specialization capstone course. Students are welcome to participate in the immersion regardless of whether if it counts as a specialization capstone.
Online Programs Alumni Spotlight
Gabrielle Young is the new Executive Director for Strategic Marketing and Communications for Maryville University. Young will apply over 15 years of experience to direct Maryville's marketing and communication strategy. Young received her Master of Business Administration here at the University of Illinois Urbana-Champaign with a focus in Digital Marketing and Entrepreneurship and Strategic Innovation. Huge congratulations to Gabrielle!
3 Questions About the Scaled Online Degree Program
Our very own Executive Associate Dean

Brooke Elliot

and Associate Dean

Nerissa Brown

discuss the innovative origins and growth of Gies Online Programs, the future of the stackable and scalable degree model, and the opportunities of building a global professional network provided in Online Programs. Read the full Inside Higher Ed interview.
Events
Midwest Healthcare Management Conference: Using Technology to Improve Delivery of Healthcare to a Diverse Population
Friday, August 12, 2022 | 8 am - 6 pm CT
I Hotel and Conference Center, 1900 South First Street, Champaign, IL
Join Gies College of Business and Carle Illinois College of Medicine as we explore ways to use technology to improve delivery of healthcare to a diverse population. The conference will broadly address provision of healthcare to underserved communities, and the role of enabling technologies such as data analytics and AI in delivery of healthcare. Some topics of interest are the use of telemedicine to improve access and affordability of preventative and primary care, impact of COVID-19 on healthcare delivery to underserved communities, patient engagement and early detection of serious health conditions using technology and data analytics. The conference will provide the opportunity to network with and learn from healthcare delivery organizations and providers and address the possibilities and challenges of delivering healthcare to a diverse patient population using analytics and technology. The conference has a distinctive focus on:
Social healthcare for underserved communities

Multidisciplinary approach and practice

Special attention to healthcare issues and problems faced by practitioners and providers.
Visit our website
for more details and to
register. Register for the conference by

July 31

.

Questions? Contact Ujjal Mukherjee at
ukm@illinois.edu
.
We hope to see you at the conference. For students who have active projects in healthcare domain, we very much encourage you to participate in poster session, and submit poster presentations of your work. All posters will be printed and displayed for the entire time of the conference. If you wish to participate, please register using the registration link.
iConnect Seattle
Join us for an evening of networking and connecting with students and alumni on
Friday, August 5 at 6:00 pm
in Seattle. We will confirm the exact location as we confirm numbers for the event. Dinner and refreshments will be provided.
Register by July 30.
In Case You Missed It...
Resource Spotlight: Resume Assistance with VMock
With the VMock product suite, you can use the Smart Resume Editor and Aspire tools to update your resume and LinkedIn profiles to tailor them to your preferred career searches. Use the instant and targeted sample suggestions for each bullet and enhance your resume's potential! With the Linkedin Aspire tool, connect your LinkedIn profile and resume experience for a more consistent presentation of your skills and abilities. Involve your circle of friends and peers with the Network Feedback tool and receive personalized "next steps" from anyone that you invite to review your documents.

Get started and access your VMock dashboard at
https://www.vmock.com/giesidegree.
Calendar
Seattle Immersion
August 2-6
Fall 1 Course Soft Launch
August 3
iConnect Seattle
August 5 | 6 pm |
Register Here
August 2022 Degree Conferral (No Commencement)
August 8
Fall 1 Courses Begin
August 10
Summer 2022 Grades Released
August 12
Midwest Healthcare Management Conference
August 12
Register Here
iConverge 2022
September 8 - 10
Japan Virtual Immersion
October 5-18
|
Register Here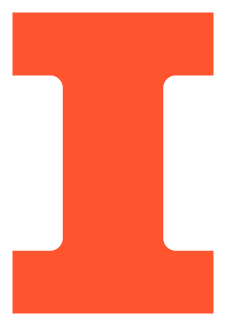 Gies Online Programs

2302 Fox Drive, Suite D | Champaign, IL 61820
i-support@illinois.edu